Michael T. Travis, M.D.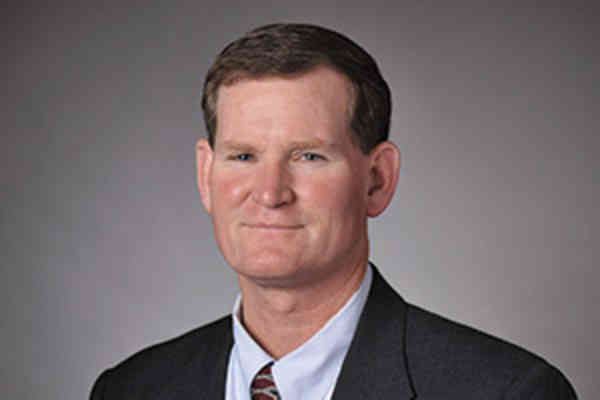 Biography
Doctor Michael Travis joined Southern Maryland Orthopaedics and Sports Medicine (now a division of the Centers for Advanced Orthopaedics) in 1997 and has served the Southern Maryland community since then with breaks for military service. He graduated from the University of Notre Dame with a BSc in Microbiology and Molecular Genetics and where he also played collegiate soccer and began his medical career as an Emergency Medical Technician in St Joseph's County Indiana. He received his Doctor of Medicine at the University of Tennessee Center for the Health Sciences. He completed his General Surgery internship at Fitzsimons Army Medical Center, Aurora Colorado and his Orthopaedic Surgery residency at Madigan Army Medical Center, Fort Lewis Washington. He completed subspecialty fellowship training in surgery of the hand at the prestigious Walter Reed Army Medical Center Washington DC where he concentrated on care of nerve, joint muscle, tendon, blood vessel, and bone injuries of the upper extremity.
Dr. Travis is Board Certified by the American Board of Orthopaedic Surgery through 2027 and is a Fellow of the American Academy of Orthopaedic Surgeons since 1997. He is also a Fellow of the American Society for Surgery of the Hand and the American College of Surgeons. Dr. Travis is a member of the Society of Military Orthopaedic Surgeons, the Special Operations Medical Association and multiple other medical organizations. He has obtained Subspecialty Certificates in Surgery of the Hand and Orthopaedic Sports Medicine from the American Board or Orthopaedic Surgery. He is also Registered in Musculoskeletal Ultrasound by the American Registry for Diagnostic Medical Sonography. Dr. Travis limits his practice to surgery of the hand, upper extremity, and sports medicine.
Dr. Travis has numerous peer reviewed publications in the medical and basic science literature. He teaches upper extremity anatomy to medical students and musculoskeletal ultrasound to orthopaedic and hand surgeons at national and international meetings.
Dr. Travis is a United States Army combat veteran, US Army Flight Surgeon and a US Navy trained Diving Medical Officer who retired after over 30 years of military service. During his time in the military he served in a wide variety of positions including Chief of Hand Surgery and Director of Research at a residency teaching program as well as numerous operational assignments. He held academic appointments as an Assistant Professor of Surgery and Associate Professor of Anatomy.
Dr. Travis lives in St Mary's County Maryland with his wife of over 30 years and their 4 children. He is active in youth sports and coaches travel soccer in the Southern Maryland community. In his free time he likes to hunt, fish, ride bicycles and shoot.
Medical Degree
University of Tennessee; Memphis, TN
Residency
Madigan Army Medical Center; Tacoma, WA
Fellowship
Walter Reed Army Medical Center; Bethesda, MD
Certifications
National Board of Medical Examiners
American Board of Orthopaedic Surgery
Certificate of Added Qualifications in Surgery of the Hand and Orthopaedic Sports Medicine
Orthopaedic Surgery and Hand Surgery
Professional Associations
American Society for Surgery of the Hand
American Academy of Orthopaedic Surgeons
Society of Military Orthopaedic Surgeons
Society of US Army Flight Surgeons
Registered in musculoskeletal Ultrasound
Major Accomplishments
Chief of Hand Surgery, DD Eisenhower Army Medical Center
Director Sports Medicine/ Athletic Training Supervision, Southern Maryland Orthopaedics and Sports Medicine
Numerous Academic Publication
US Army - Combat Veteran
Hospital Affiliations
Fort Belvoir Army Community Hospital
MedStar St. Mary's Hospital